From the outset, the company has looked to extend sales of Piment d'Espelette beyond the frontiers of the Basque Country and we are now exporting worldwide.
Today our products are found in 25 countries. 20% of our turnover is from overseas sales. The company would like to increase the proportion over the coming years, which means :
lncreasing production capacity, in order to offer competitively priced products adapted to each market.
Putting our export-oriented technical and linguistic skills at customers' disposal.
Aiming for excellence in food safety and quality, and for customer satisfaction. Obtaining IFS (International Food Standards) certification opens doors to new export markets.
Becoming a trusted partner for the customs authorities through the approved exporter certificate. We guarantee the origin of our exports so that you benefit from tariff advantages.
Obtaining a customs approval number to simplify procedures, reducing the cost of clearance for export and clearing goods on our premises.
We are able to respond to all international enquiries, whether from the food industry, restaurants or fine food shops. For each of these we have created a specific range of products corresponding to our customers' needs.

We're already exporting to the following countries: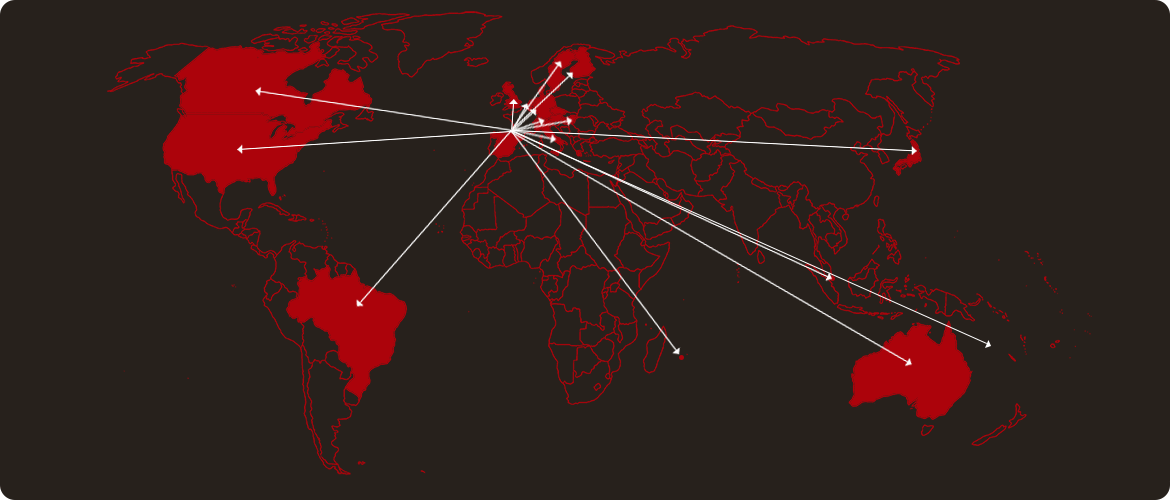 Our competitive edge for export :
We meet all FDA requirements (registration number, labelling, acid foods…etc)
We speak the language: French/Spanish/English/Portuguese
IFS certification obtained in November 2015
"Approved exporter" certification obtained in April 2016
Customs agreement for simplified clearance procedure
Business watch on sales, logistics and regulations in each country
Personalisation and guidance
Product training, sales assistance
Laboratory testing on request
A single customs authorisation which simplifies export formalities and guarantees information concerning preferential origin. The exporter certifies this on the invoice or other sales documents.
This preferential origin grants certain tariff benefits (reduction or waiver of customs clearance) for products sold to countries having signed a trade agreement with the European Union. An "approved exporter" certifies the preferential origin on their invoice, whatever the value. The need to obtain a EUR 1 or EUR MED certificate of origin from the exporting nation's customs is therefore waived.